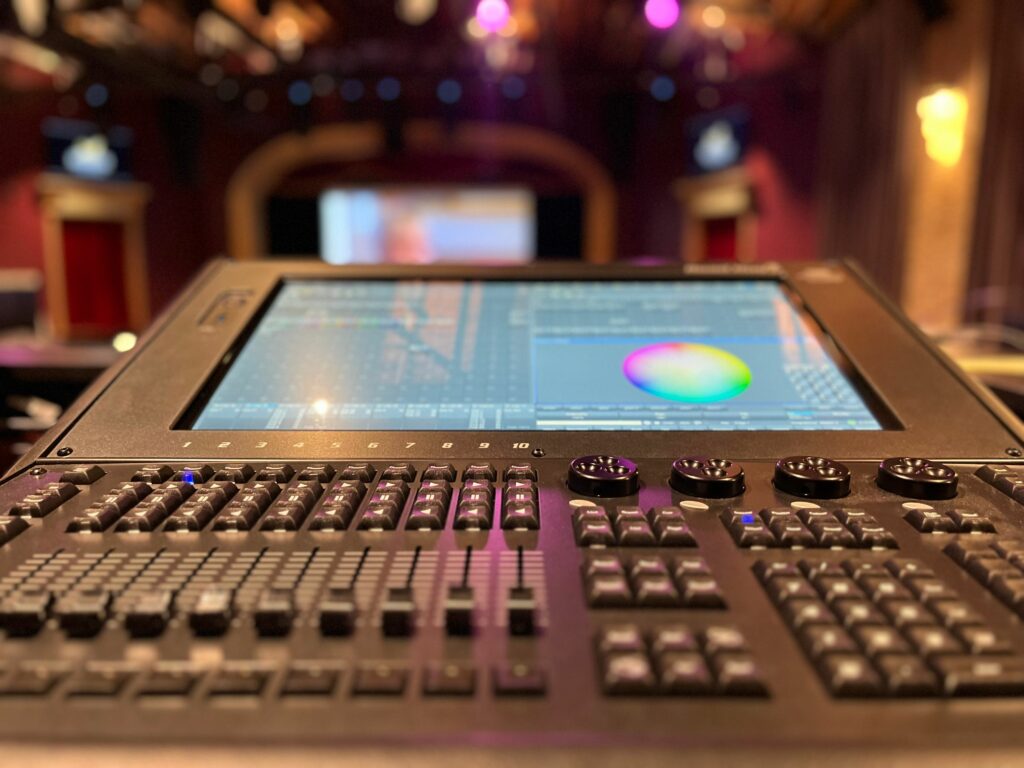 Welcome to the Benson Theater, where your performances come to life! Our spacious stage, measuring 25′ 9″ wide and 20′ 0″ deep, provides the perfect backdrop for your artistic expression.
Enjoy the convenience of our versatile pipe plot, complete with a main curtain on a traveler operating from stage left. Need to incorporate video? Our theater is equipped with a video screen to add captivating visuals to your show.
Illuminate your performance with our state-of-the-art lighting system. Control the ambiance effortlessly using the High End Systems Road Hog 4 lighting console, while our array of LED moving lights and fixtures create stunning lighting effects.
Immerse your audience in exceptional sound with our advanced audio setup. Our Dante networked Audio system ensures crystal-clear sound throughout the theater, complemented by premium speakers and stage monitors.
Stay connected and communicate seamlessly with our Clear-Com intercom system. Strategically placed base stations, com stations, headsets, and beltpacks ensure smooth communication between all team members, including the Lighting Console operator.
Experience convenience with our loading door at street level, making load-in and load-out hassle-free
Power is readily available with our dedicated company switch, offering 208V/120V, 3 Phase, 100 Amp service.
Our comprehensive audio/video system caters to your multimedia needs, providing various modes for live performances, analog routing, wireless microphones, laptop AV inputs, and support for 7.1 surround audio in movies. Stream and record your performances effortlessly using our streaming encoder and MP4 recorder.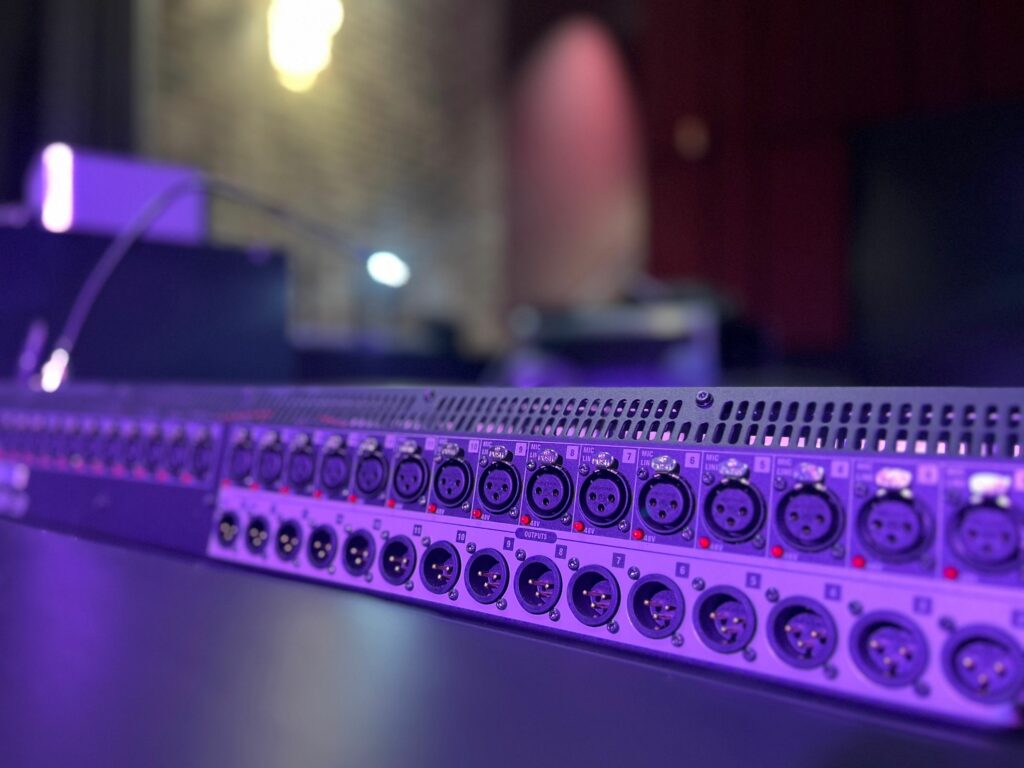 We provide a range of equipment, including microphones, stage boxes, direct boxes, and more, to support your artistic vision.
Book the Benson Theater now and elevate your performances to new heights. Unleash your creativity on our stage and create unforgettable moments. We can't wait to host your next show!
For further inquiries reach out to john@bensontheatre.org