Dracula 77
Adapted from Bram Stoker's novel for the stage by MS Wulfgar. Presented in partnership with Benson Theatre, Brigit Saint Brigit Theatre Company, and VOX Dance Collective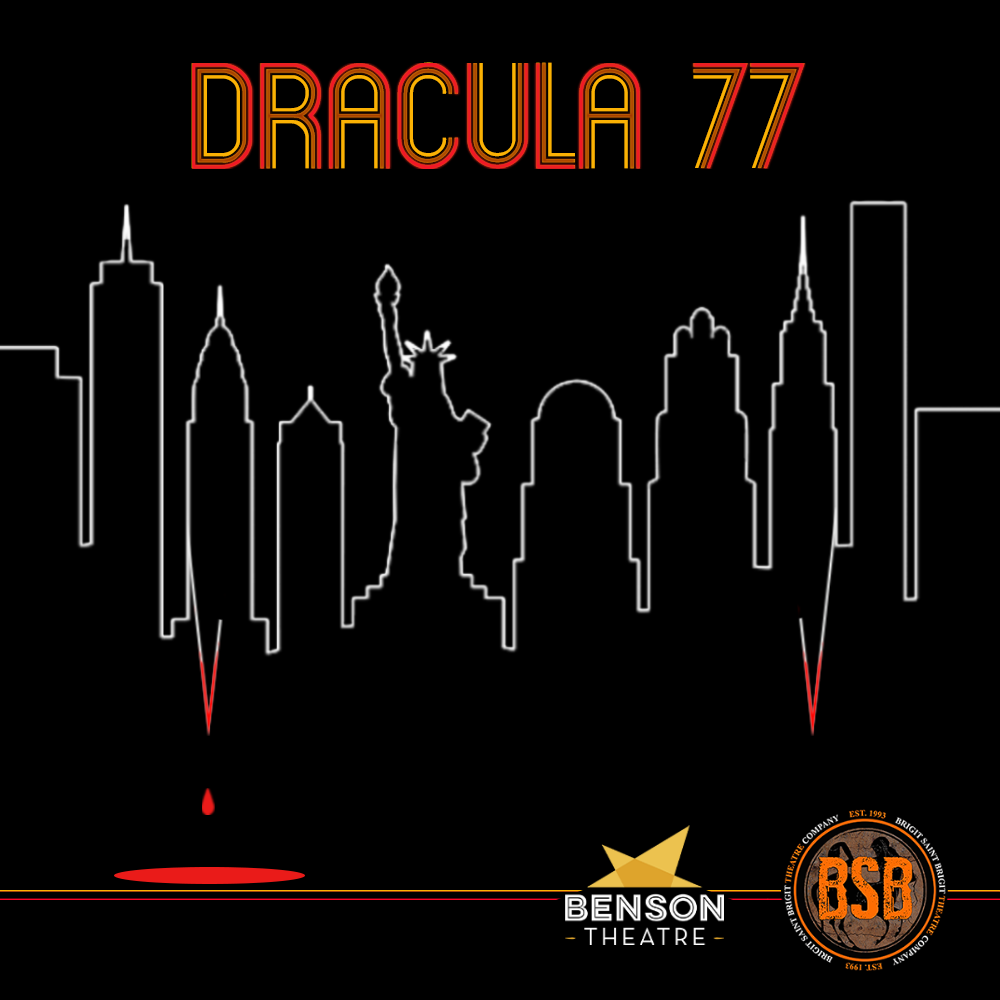 Originally adapted for the stage by local author MS Wulfgar in 2003, the Brigit St. Brigit Theatre (BSB) brings this timeless tale back to the stage in an exciting new rewrite. Dracula 77 presents Bram Stoker's story as written in 1897 Whitby, England—with all the excitement, drama, fear, and passion of the original— and sets it in 1977, New York.
Why 1977, New York? The shift in time and geography infuses the story with a modern sensibility while still allowing the novel to shine through. Our production features the same events and mythology from 1897 layered into the reality of 1977—a time when the world was still small enough for evil to operate undetected in the shadows (Son of Sam) and prey on those caught between their own personal, societal, and cultural struggles (New York City Blackout).
Unlike Frankenstein, Dr. Jekyll and Mr. Hyde, or The Mummy, Dracula is not the story of the monster, but of those who refuse to extinguish their light when caught in the sweep of enveloping darkness. This is a story of love, friendship, and ultimately sacrifice, as a diverse group of friends wrestle with a centuries old predator in their midst.